Coaching or Not Coaching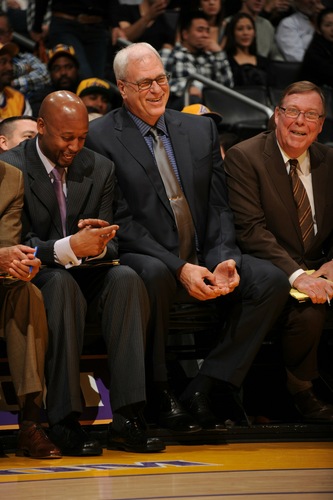 In an
interview with Jeff Van Gundy
(former NBA coach and current TV analyst), he says that the difference between the top 10 coaches is small, but the difference between the top 10 players is huge, which is an interesting observation from a well respected former coach. The thing is, the difference between winning and losing is small too.
Chris Scott
, coach of Geelong, said that in a really tight situation at the end of the game he sent a message to one of his key players: "We need you to sum up the situation and do what you think is best." The players summed up the situation and the team won the game.
Rick Reilly writes
an article
about a coach who tells his team that they need "a certain mindset, an aggressive or killer instinct if you will …".
It makes me think about, what is coaching and what is not coaching.
Coaching is teaching athletes what they need to know/do in order to be successful both at their level and at a higher level. From this perspective Reilly's coach is right on the money.
Coaching is teaching athletes how to understand the situation and solve problems themselves, which seems to be Chris Scott's philosophy.
Coaching can definitely make a difference, but maybe not a huge difference, as Jeff Van Gundy suggests. But if sports can spend millions of dollars on research and technology because the difference between winning and losing can be as little as 1/100th of a second, then some sort of investment in coaching seems appropriate.
Coaching can be a lot of things. But quite often, coaching is working out what NOT to do as well as doing something. Quite often it is about working out what NOT to say, as well as what to say. For example, when coaching 8 year olds, it is clear that you should not be talking about 'killer instinct' but rather talking about and teaching a lifelong enjoyment of the sport.
I always find it interesting that the two most successful basketball coaches of all time -
John Wooden
and
Phil Jackson
- had philosophies that you work very very hard on fundamentals, you create a very strong team identity, then let the players loose on the court.
Despite the success of Jackson and Wooden, very few coaches adopt this philosophy. Why? Because it is very very very hard to coach like this. It takes a certain type of person.
Its much easier to try to teach whoever you are coaching everything that you know, and, when they don't do the perfect thing on court, to tell them exactly what they should do.
(
Photo Credit
)